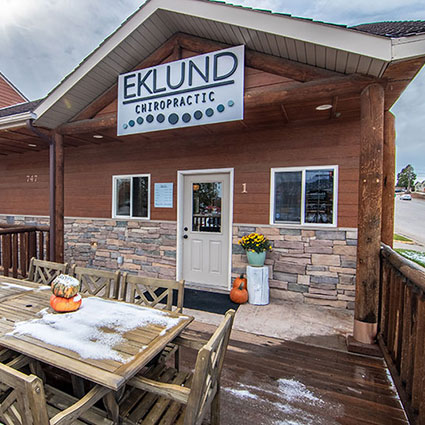 About Eklund Chiropractic
Our Family-centered Wellness Practice
Dr. Lee Eklund has provided safe, gentle and effective treatment for Spearfish, Lead & Deadwood families since 2009. Eklund Chiropractic is passionate about contributing to the emerging wellness model of health care, and it all begins with a making sure that children get off to a great start in life.
A Mission That Benefits All
Our mission is simple: we want to help you lead a better life. Although our chiropractic care center has a reputation for excellence in the elimination of pain, our years of experience have demonstrated that chiropractic treatment is also a major player in the field of wellness. When patients embrace the wellness model of health care, many aspects of life get better:
A sense of vitality prevails
Common childhood ailments dissipate
Digestion calms
Energy increases
Family relationships improve
Immune capacity skyrockets
Moods stabilize
Pregnancies and birth outcomes are optimized
Recovery from injury is accelerated
Our focus is to optimize the master controller of your body: the nervous system. After treating hundreds of patients over the years, our philosophy has evolved from simply wanting people to be out of pain, to wanting people to truly live.
Our Practice Difference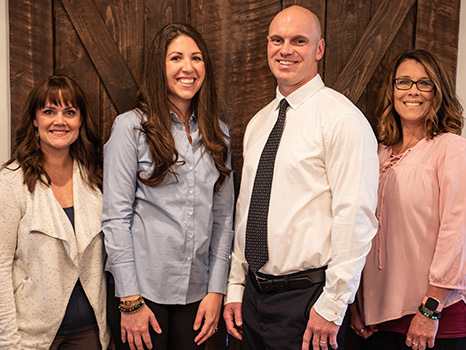 The diagnostic scanning technology that we use in our practice clearly reveals the source of your problem. Through our cutting-edge analysis, we're able to establish your health and wellness baseline and develop a plan of action that's customized to match your stated goals. We listen carefully to your concerns, and we're thorough in our examination protocols. Rather than subject our patients to a confusing array of therapies, we feature state-of-the-art Accelerated Recovery Performance (ARPwave) technology.
This noninvasive, painless treatment accelerates the healing of soft tissue and reduces inflammation, as it gets rid of compensation patterns, increases blood flow to the injured area and speeds up the healing process. Many of our patients have been able to get rid of pain, get back to enjoying their favorite activities and even avoid surgery through this remarkable system of rapid healing.
We also offer a range of nutrition services including nutritional counseling to help you achieve your health and wellness goals.
MEET DR. LEE EKLUND »
Loving Life in Spearfish
Between the office and his family, Dr. Eklund stays busy and active. He and his beautiful wife, Sarah, have three children: Eli, Gannon and Emmy. When Dr. Eklund isn't shuttling kids to activities, you will find him doing Crossfit or golfing. In addition, he and his family like to spend time hiking around the Black Hills, visiting the Fish Hatchery, downhill skiing at Terry Peak Ski Area, and spending as much time as they can at the lake in the summer. He and his family are active in their church at Grace Fellowship, enjoy watching their watching their daughter dance at Black Hills Dance Centre , and cheering their middle son on at his soccer games. They also love to watch both sons excel in Brazilian Jiu-Jitsu and Taekwondo at Spearfish Martial Arts. Dr. Eklund and his family are very proud to be apart of this wonderful community!
Get Started Today
We treasure our relationships with our patients, and this includes putting a high value on your time. You'll never be just another number in our office, and we'll never subject you to long waits.
The experienced care at our chiropractic office is supportive and patient-centered. Your well-being is our primary focus. We're in-network providers, accept walk-ins, and always offer FREE CONSULTATIONS. Contact us today for a convenient appointment!
---
About Eklund Chiropractic | (605) 717-9314