New Patients at Eklund Chiropractic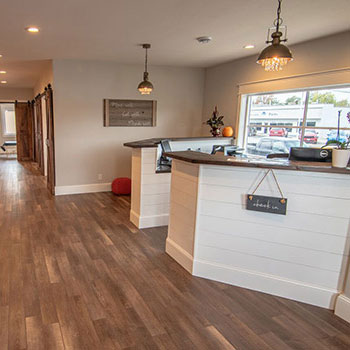 If you're visiting with us for the first time, we'd like you to know exactly what to expect. We want to provide you with a meaningful experience and will make sure that you feel welcome and supported every step of the way. Our chiropractic office has often been described as inviting, comfortable, fun and relaxing. We hope you think so too.
Your First Visit
Your first visit will take between 45 and 60 minutes. As you enter the office, you'll be warmly greeted by one of our staff members, who will provide you with your initial new patient paperwork if you haven't already downloaded it from our website and printed it out.
Dr. Eklund will then conduct a brief consultation and health history, followed by a staff-assisted scan through our Insight Millenium Subluxation Station™ diagnostic technology. This painless, noninvasive scanning application includes three basic testing modalities:
SEMG (a measurement of the amount of electrical current in the muscles)
Thermography (a reading of skin temperature along the spine)
HRV (testing the bodies ability to handle stress and recover)
You'll also receive customized applied kinesiology testing to determine the functionality of muscle groups and their ability to fully support all body structures.
Very commonly, this visit will end with you receiving your first gentle chiropractic adjustment.
Your second visit will take about 20 to 40 minutes. During this appointment, we'll review your scan and examination findings to help you understand the source of your problem. Customized care options will then be suggested, and a plan of action reviewed that will match your health goals.
We understand how important your time is and that's why our patients appreciate that subsequent visits usually take no longer than 10 minutes. During this visit your care will include an adjustment, therapy if needed and conversation to keep you up to date of your process in restoring your health and wellness.
Every part of your care is designed to restore your health and wellness and meet your health goals. We want to help you better understand and appreciate the healing dynamics of your body, and the powerful role that natural chiropractic care plays in that process.
Wellness Chiropractic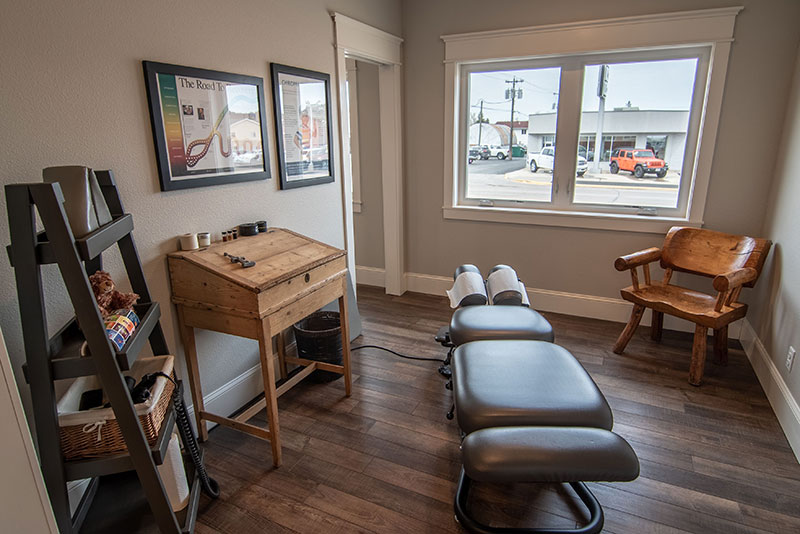 Once their pain has been resolved, many patients opt to receive ongoing chiropractic adjustments, usually referred to as wellness care. The purpose of this treatment is to maintain your spinal correction and introduce optimal nervous system function. That's why coming in to be checked on a regular basis is important.
However, wellness care is your choice. Our passion is to help our patients live a better life, but we also respect the decisions that you make when it comes to your ongoing health.
We love the relationships that we've built over the years with our patients, and we'd like to partner with you, too, in helping you to feel great. We offer FREE CONSULTATIONS, same-day appointments and are open late for your convenience. Contact us today!
CONTACT US »
---
New Patients at Eklund Chiropractic | (605) 717-9314